Jan 7, 2015
Gay Marriage Begins in Florida
As a Floridian and a Miami immigration attorney, I am proud to join in the resounding chorus of support for a very momentous occasion. As of Monday, January 6, 2015, gay couples will be able to obtain marriage licenses from the State of Florida. I congratulate the LGBT community for this historical development, and thank them for their tireless activism in bringing this day to fruition.
If you and your same-sex partner are thinking of getting married, ...
> CONTINUE READING
Dec 5, 2014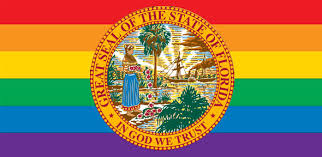 Same-sex marriages to be allowed in Florida thus eliminating the hassle and expense of green card seekers to marry out of state
As a Miami immigration attorney, I was especially pleased about this week's announcement that same-sex marriages could begin in Florida after January 5th, 2015.  The announcement followed after the 11th U.S. Circuit Court of Appeals declined on Wednesday to further stay a lower court ruling that overturned the state's ban on gay weddings.
The appellate court ruling permits  same-sex couples to tie the knot when the stay expires after Jan. 5. Pam Bondi, ...
> CONTINUE READING